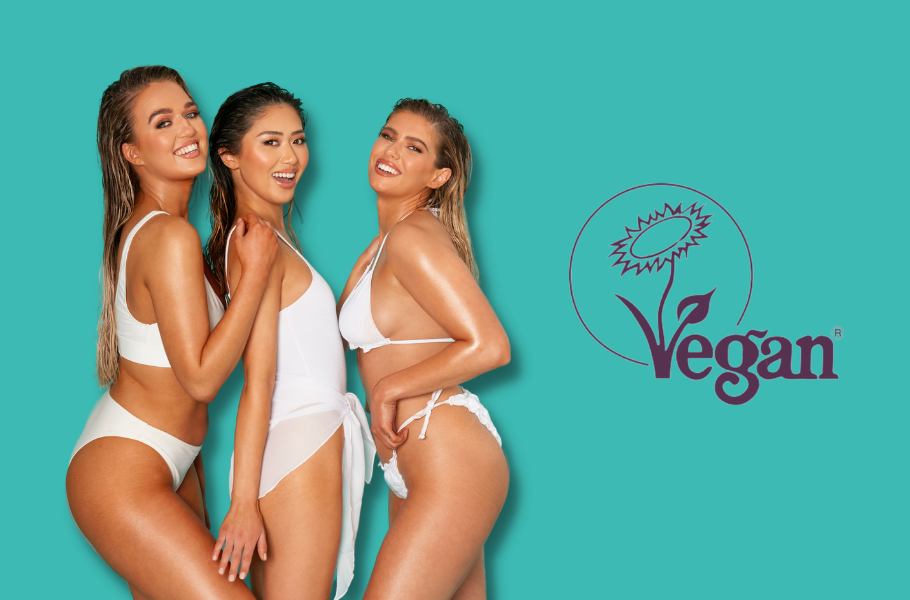 World Vegan Day
Glowgetters, it's World Vegan Day! World Vegan Day is a day dedicated to celebrating the joys and benefits of Veganism, advocating for a cruelty-free lifestyle and spreading awareness on animal rights. Here at VeganTan, cruelty free beliefs are at our core (obvs)! World Vegan Day has been an annual occurrence since 1994 and each year, it provides the perfect opportunity for us all to learn more about the movement.
So, what is Veganism?
Veganism is the rejection of all animal-based products. Vegans enjoy a plant-based diets and avoid any products that exploit animals including beauty products, clothing, certain sports and some forms of entertainment (zoos/aquariums). You can find out more about veganism and the vegan lifestyle on the Vegan Society Website.
Vegan facts:
Approximately 78 million people worldwide are vegans, now that's impreesive!
LA goes meat-free every Monday and has done so since 2012.
Veganism saves A LOT of water - it takes approximately 2500 gallons of water for every pound of beef produced. 
The lady who created World Vegan Day, Louise Wallis, is a part-time DJ. GRL PWR!
Vegan celebs include Joaquin Pheonix, Billie Eilish, Lizzo, Travis Barker, Zac Efron, Ariana Grande, Miley Cyrus and Sia, to name a few!
How VT is Vegan:
VeganTan, as the name suggests, is vegan and proud (duh!) VeganTan was born with the number one goal to make a difference! VeganTan was created to provide an affordable fake tan alternative to customers that is Vegan Society approved, made from sustainable packaging, and is better for their skin by being packed full of natural ingredients instead of synthetic ones. Helping customers make a great choice, for their health and for the planet. Being Vegan Society approved means that VeganTan is 100% cruelty free and vegan friendly.
How to get involved:
Try a vegan meal even just once/twice a week.
Check beauty products for the Vegan Society trademark.
Practice cruelty free purchasing by researching brands beforehand.
Slowly introduce more sustainable practices into your life.